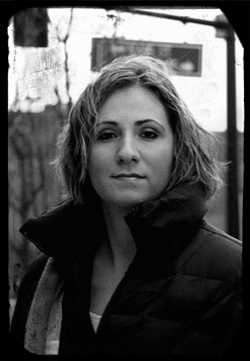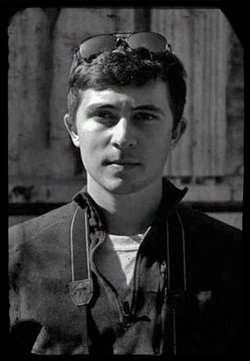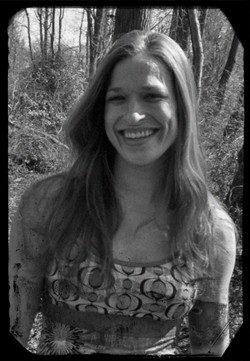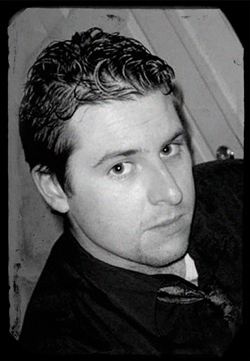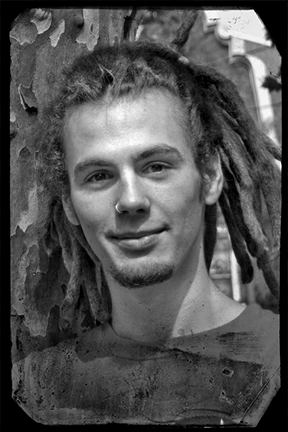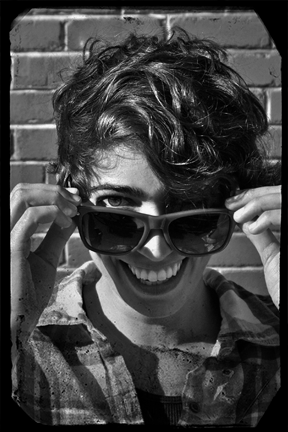 Katherine "Ringleader" Imp
Katherine (Kate) is a native of south Jersey and a graduate of the University of Illinois College of Law. Aside from Kate's interest in academics and the law, she also enjoys film, travel, and outdoor adventure. Kate has always been intrigued by nature's ability to transform the human mind, body, and soul, dating back to her time as a Wilderness Instructor for Outward Bound. During her first year of law school in 2007, Kate began to think of ways in which she could pursue these outside interests prior to the start of her legal career. After a quick Google search of "Top Ten Outdoor Adventures," Kate set her sights on documenting a thru-hike of the Appalachian Trail. Having no film experience, Kate asked her long-time friend, Jason Furrer, to co-produce the film. With the help of Jason, as well as a number of film professors at the University of Illinois, Villanova University, and Cornell University, Kate taught herself the basics of camera technique, directing, and general film production while completing her legal degree. She then worked with her brother, Brandon Imp, and best friend, Emily Ginger, to obtain sponsorship, gain media exposure, and plan the trip itself. Having invested a significant amount of money and time to the venture prior to the proposed March 2010 start date, Kate knew there was no turning back. Thus, Kate graduated a semester early from law school, lined up a job for August 2010, deferred her student loans for six months, and began a thru-hike of the Appalachian Trail with her brother and best friend on March 10, 2010.
Brandon "Monkey" Imp
Brandon received a B.S. degree from Cornell University with a major in Biological Sciences, concentration in Microbiology, and minor in Theatre Performance. He is a dedicated scholar in science and art, with the aim to eventually become an infectious disease specialist. Though much of his time at Cornell was spent in a lab, Brandon also has an extensive background in performance. Using theatre as his creative outlet, Brandon produced and starred in a number of productions throughout college and grade school. Brandon has also traveled around the globe, utilizing such organizations as CouchSurfing, World Wide Opportunities on Organic Farms (WWOOF), and Hostelworld.com to experience new cultures while still living on a college budget. Though initially reluctant to hike the Appalachian Trail, Brandon quickly became intrigued by the idea of combining his interest in learning, performance, and travel with a documentary of one of the most challenging adventures of his life to date. This led Brandon to graduate from Cornell a semester early, giving him five months of freedom to hike the Appalachian Trail with his sister and her best friend.
Emily "Lightning" Ginger
Emily was born and raised on the south side of Chicago, in the city proper. After high school, she spent a year at the University of Illinois, Urbana-Champaign, majoring in psychology. Finding Champaign a poor fit for her interests, Emily spent the following year living in San Francisco while working on environmental and human rights campaigns for a national non-profit organization. Emily then moved back to Chicago, enrolled at the University of Illinois in Chicago (UIC), and picked up a job as a cocktail waitress at a high-end concert venue in the city. Though a city chick at heart, Emily has always had a love for the outdoors. Some of her fondest memories growing up involve family vacations to various state and national parks around the country. Thus, when Kate proposed the idea of hiking the Appalachian Trail, Emily knew she couldn't pass up the opportunity to spend five months in the outdoors. Though initially reluctant to leave school before obtaining her undergraduate degree, Emily eventually decided to quit her job, end her apartment lease, and take a one-semester leave of absence from school to hike the Appalachian Trail with Kate and her brother.
Jason Furrer
After receiving a B.A. degree in Film from Temple University, Jason has been consistently working on various films and media projects, serving as a producer and editor. He has worked extensively on documentaries, including "Price of Life" and "Coming Off the DL," both of which have been lauded at film festivals. His most recent documentary, "No Greater Pain," was produced at Villanova University; with this film, Jason took on the role of producer and adjunct professor to a small class of students. At One Way Street Productions, Jason has served as an editor and producer on various commercials, television spots, and music videos. In 2011, he ventured into feature films. Jason served as line producer on "Where Did You Sleep Last Night," a Two Ton Films production featuring Luke Bracey and Lydia Hearst. He was also the production coordinator on the independent film, "Must Be the Music," which was written and directed by Charles S. Dutton. Jason joined Two Ton Films again for "The Big Wedding," a co-production with Millenium Films featuring Diane Keaton, Robert DeNiro, Katherine Heigl, Amanda Seyfried, Topher Grace, Susan Sarandon, and Robin Williams. For "Beauty Beneath the Dirt," Jason hiked portions of the Appalachian Trail with Kate, Emily, and Brandon, but his main focus was film production.
Topher Wright
Topher Wright is a musician, documentarian, closet nerd, and self-proclaimed adventurer. As a multi-talented individual, Topher keeps himself busy with a number of projects, including such diverse creative ventures as web design, video and audio production, photography, and musical composition. Topher was raised in Pittsburgh, PA and initially attended Villanova University to pursue an engineering degree. When he realized his love of film and audio work outweighed his interest in engineering, however, he began to pick up side projects that catered to this kind of work. Topher then went on to serve as Director of Photography and Audio Engineer at One Way Street Productions during which he contributed to the creation of numerous award-winning commercials and short films. Topher's musical work has been featured in the documentaries Price of Life and Coming Off the D.L., and was nominated for Best Documentary Short Sound Design and Best Documentary Short Original Score at the L.A. Reel Film Festival.
Heather Tompkins
Heather Tompkins is an award winning illustrator and designer currently living in San Francisco. She received her BFA in film and television from the Savannah College of Art and Design in 2007, and is currently pursuing an MFA in web design and interactive media from the Academy of Art University. When she is not studying or freelancing for clients both big and small, Heather can be found working as the creative force behind Papergirl SF, a participatory community art project that distributes submitted art pieces by bicycle, freely and at random, to people in the streets of San Francisco, American paperboy style. She is also an occasional contributor to the international art blog Street Anatomy.