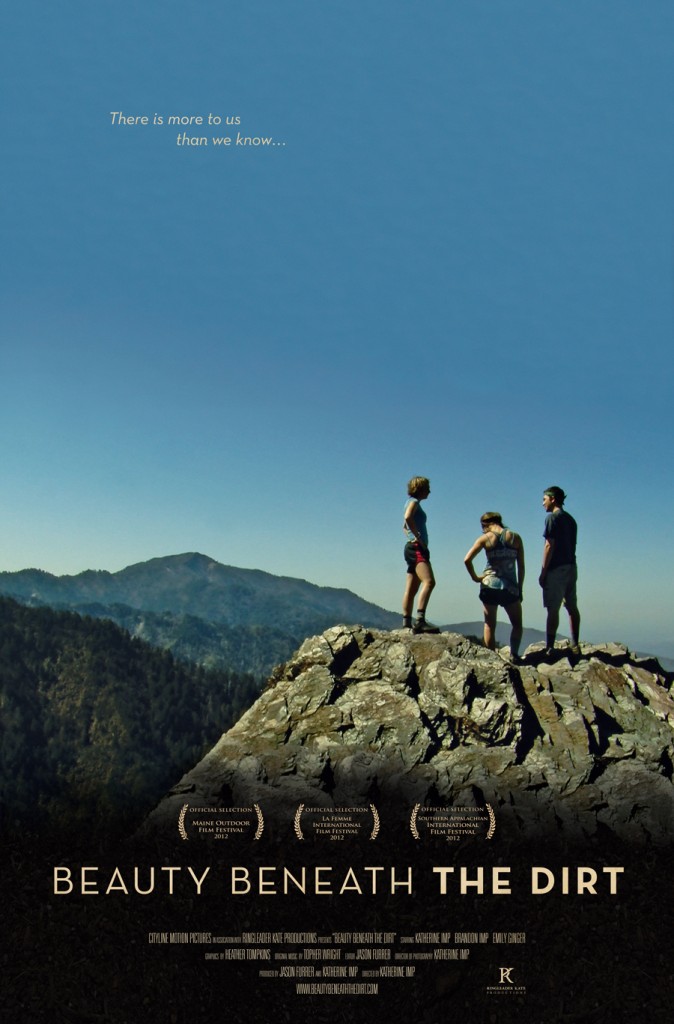 What happens when you put a lawyer, an Ivy grad, and a city chick on the Appalachian Trail?
An Appalachian Trail thru-hike takes ambitious hikers on a 2,178.3-mile adventure from Georgia to Maine, trekking through some of America's most pristine state and national parks. Though many people have attempted this challenge over the years, only a small fraction actually complete the journey. Nevertheless, three young urbanites–Katherine "Ringleader" Imp, Brandon "Monkey" Imp, and Emily "Lightning" Ginger–attempt to beat the odds and summit Mt. Katahdin together.
On its surface, Beauty Beneath the Dirt is a documentary about thru-hiking the Appalachian Trail. But as the days grow longer, the relationships falter, and the memories of home begin to fade away, so too do the conventional methods of filmmaking. Filled with personal stories of romance, betrayal, love, and loyalty, director Katherine Imp paints a raw and uncensored picture of how one journey can challenge, strengthen, and destroy the soul.